Take a look at the different services I offer.
For those who love to sing and display their singing talents, MDM Entertainment can provide and customized your party with the best karaoke equipment. We have a wide range of music including: Pop, country, golden oldies, love songs, R&B, hip-hop and rock.
We also offer lighting, sound system, and other party accessories to make your party a very special event. We furnish and customized for all your party needs. All packages can be altered and tailored at your request. Our serivces include the following packages:
Professional and fashionable master ceremony host
4 hours of continues music and karaoke
State-of-the-art sound equipment
High-tech lighting equipment
Assortment of party favors
Dancer and instructor for line dancing and latin dancing including: Meringue, Cha Cha, Samba, and country music line dancing.
See our song list.
What happens when you put your best friends and family members into a photo booth and give them a box of goofy props and unlimited prints? Hilarious, heartwarming, sexy, sweet strips of glossy evidence proving everyone had a blast at your event.
MDM Entertainment has the best photo booth rental. It sends everyone home with unique memories in vivid color or black & white. But the real fun happens inside the booth.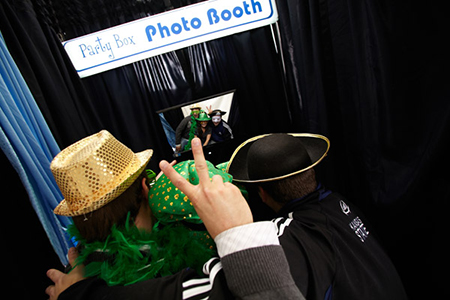 Professionals Guild is an association of professional people who like to enjoy a wide variety of fun events: Think parties, wine hikes, festivals, networking gatherings, even events that appeal to dog lovers.. Professionals Guild does NOT help people throw parties. Professionals Guild, itself, hosts (or cosponsors) fun events that YOU can attend. As a member of Professionals Guild you get notified of fun events and also get discounts on event fees.